Tell customers about Trustly.
They'll thank you for it!


We're all about making things easier. Both for your customers and for you. That's why we've lovingly put together this info pack for you to communicate Trustly's convenience in your various channels. Use it in your socials, for newsletters, banners or in your checkout.
Newsletter
Capture your audience's attention by highlighting Trustly in your newsletters. They can even be customised to get the most out of our collaboration, no matter what business you're in. Have a look at the examples attached to get a taste of what we can do together.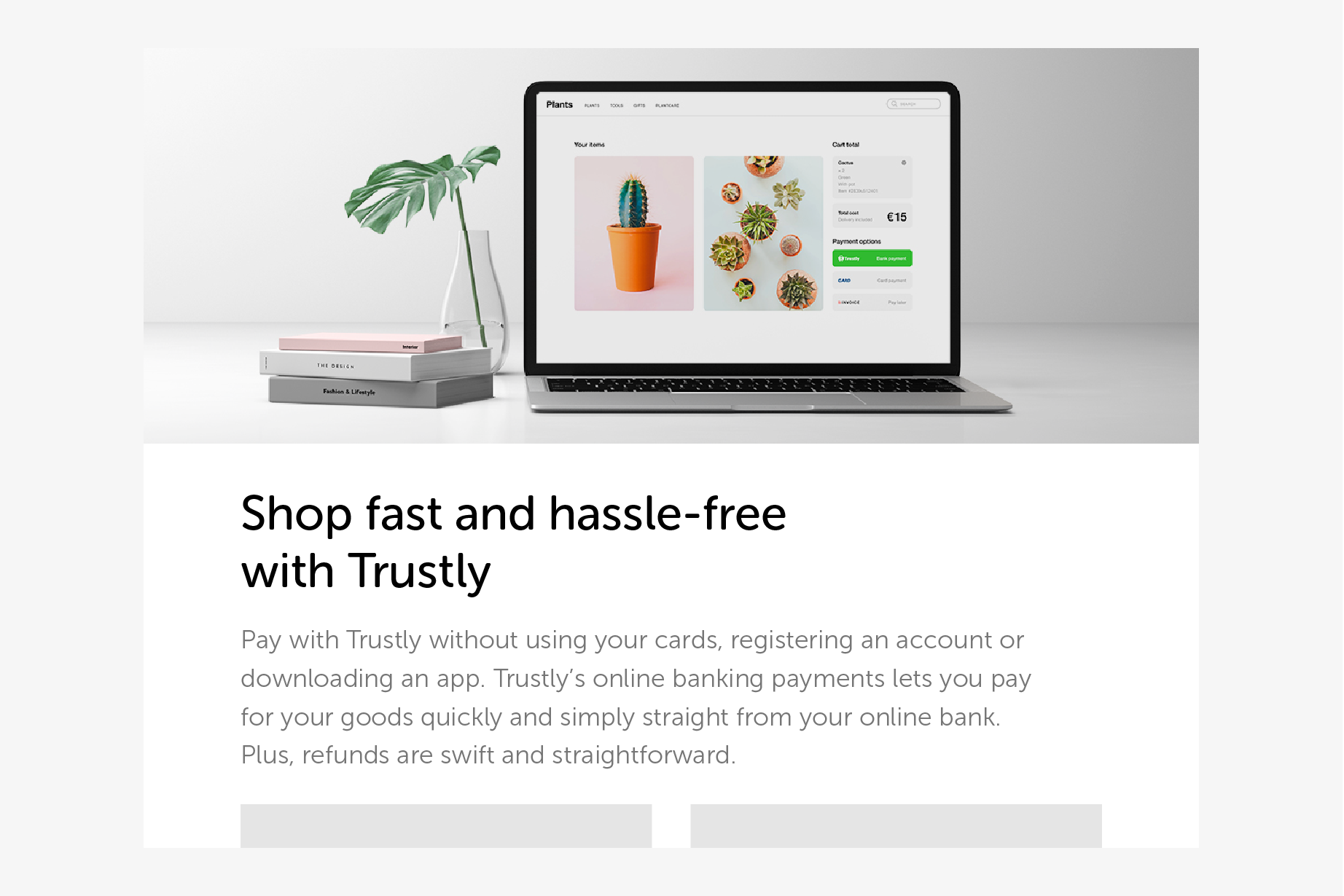 Social Media
LinkedIn, Instagram, Facebook and Twitter are all platforms we're well-versed in. We can create and amplify awareness of Trustly's availability with your offering in your various social channels. And, even include a social media plan with custom content with specific targets in mind. We can also tailor it around ongoing campaigns and events you'd like to highlight.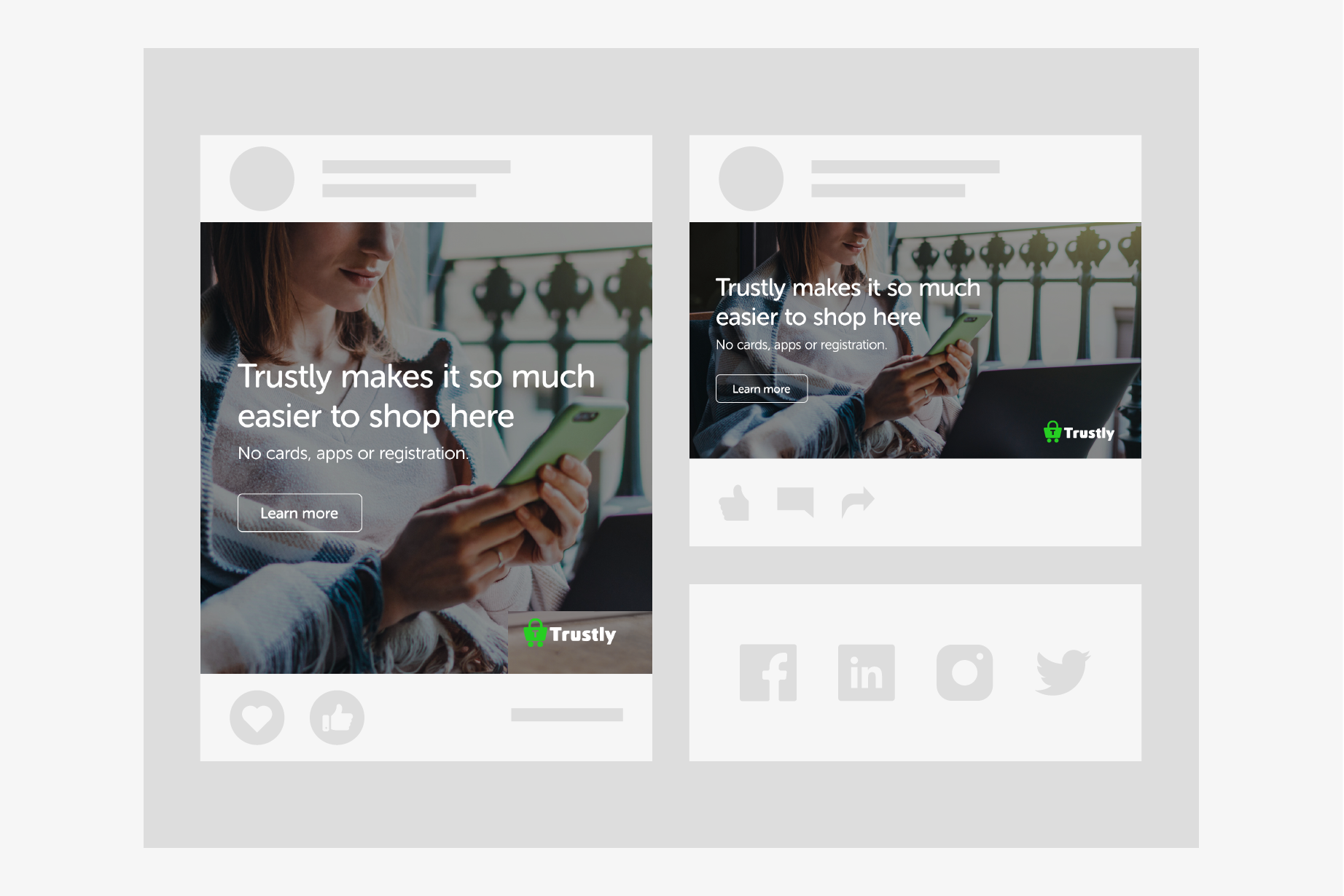 Web content
Promote Trustly on your website with the right kind of messaging for banners and ads.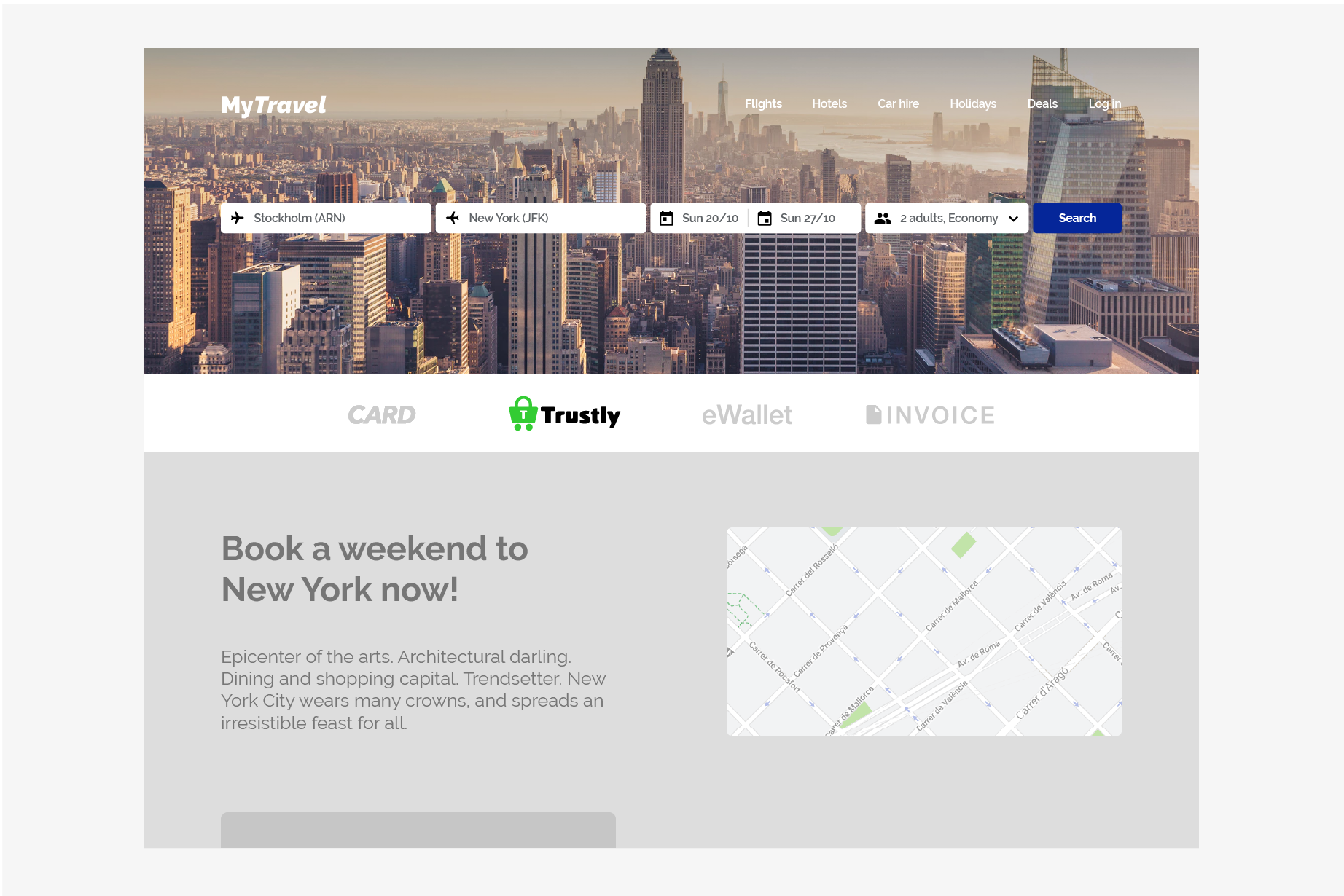 FAQ
Check out our FAQs. Use this information to inform consumers on our service.