Be ready for Sweden's new law with a user-friendly debit payment option
On July 1st 2020, a new law comes into effect concerning payment options presented by online stores. This new law is designed to increase consumer protection for online shopping and aims to curb rising household debt amongst Swedish consumers. From then on, e-com business owners and payment solution providers need to ensure that they present debit options above credit options in checkouts.
Change the checkout, keep consumers coming. 
Across Europe, the safety, speed and convenience of direct bank payments is why it's becoming increasingly popular amongst European shoppers on e-com platforms. Trustly has an unmatched network of over 6000 supported banks. And, regardless of the banks' supported authentication methods (Mobile BankID, SMS codes or biometrics, etc.), Trustly lets European consumers pay simply and securely straight from their bank account – without being redirected away from the shop. 
With Trustly, shoppers don't have to manually enter any card details, register or worry about daily amount limits. Most payments settle instantly. And when it comes to refunds, shoppers can expect to see the money back in their accounts within 10 minutes instead of several days, which is the case for other payment options.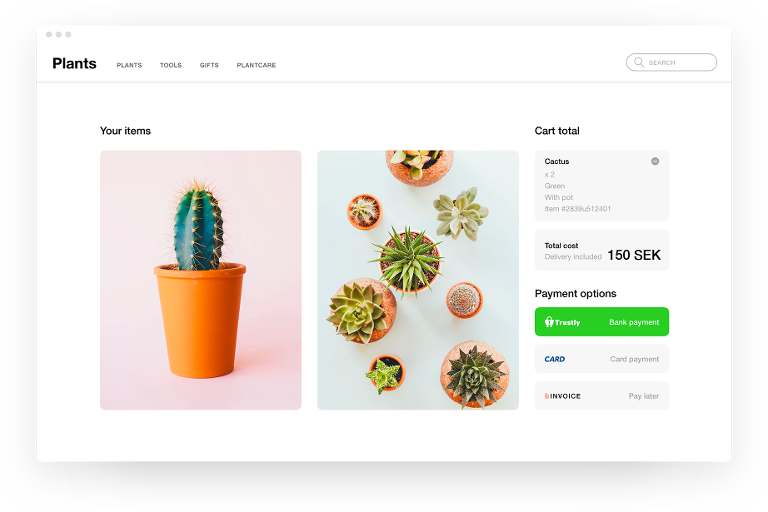 Compliant and customer-focussed 
With Trustly, you as an e-commerce business can always expect easy and fast payments with just one agreement and simple integration. And if you already work with a PSP, there's a good chance that they can help you gain access to Trustly's solution without additional agreements or integrations. On top of that, you'll never need to worry about chargebacks because a Trustly payment is virtually irreversible due to the fact that the funds are withdrawn directly from the consumer's bank account.
A checkout topped with Trustly is not only fully compliant with the new legislation, it doesn't let you compromise on user experience.
Contact us if you want to learn more
Comply and convert with Trustly in your checkout. Get in touch.